Travelers will surely love the cozy atmosphere of Arca's Yard ideal for the quiet time everyone is wishing for. Located along Ambuklao road in Baguio City, Arca's Yard has a wide variety of meals on their menu ranging from pastas, rice meals, breads, pies, salads, and hot and cold beverages. Aside from their different food choices, travelers will surely love its relaxing environment. (Post Updated: November 16, 2020)
New Normal Guidelines and Updates in Arca's Yard Baguio
As of November 16, 2020, Baguio City is now open to Luzon Island Residents only. There are new protocols to follow and requirements needed before visiting the city. Please check our updated How to Go to Baguio post to know more about these details: https://lostandwonder.com/baguio-itinerary/
Always remember to bring your own sanitizer and clean your hands before eating. Wear mask whenever you are not on your seat and practice social distancing.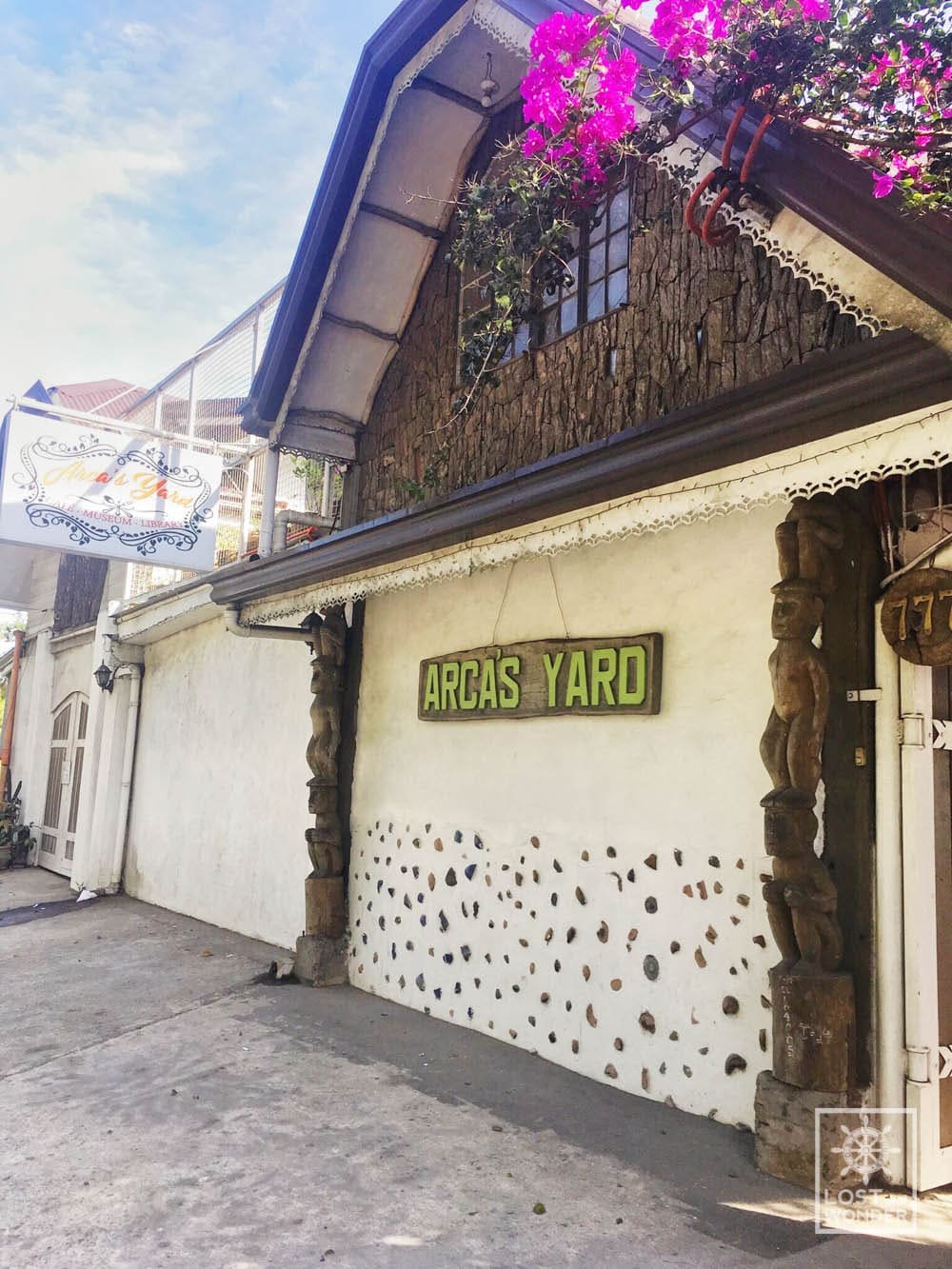 Arca's Yard: The Cozy Cafe in the Mountain
Arca's Yard is like a classic American-style home at three-story high converted into a comfortable coffee shop. It is situated on an elevated terrain and the place is evenly ventilated by cool mountain breeze coming from its wide doorways and windows.
The wooden floor also provides a rustic vibe and the interior is lit with natural light which amplifies the beauty of the coffee shop. The whole cafe is embellished with paintings, tribal items and antiques.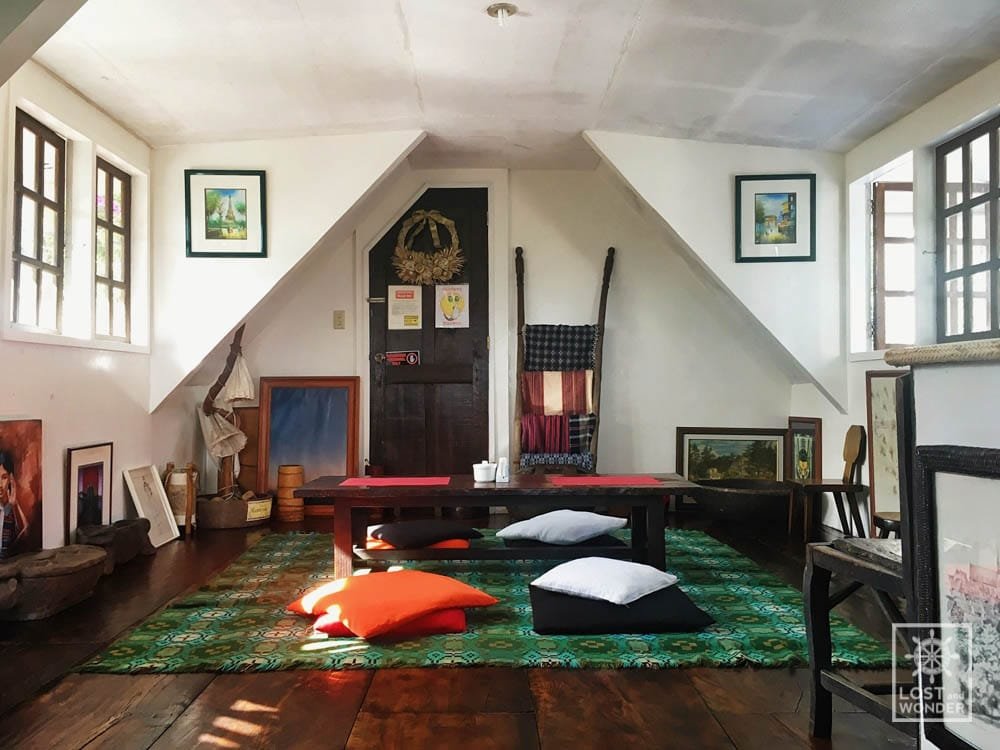 The upper floor of the cafe contains the attic which contains sitting mats and cushions on the floor.
On the other hand, the main floor has a balcony overlooking the mountainous topography of Baguio City. There's also a terrace on the other side of the coffee shop with available tables and seats.
Looking for a great place to read? Myriad of books are located at the ground floor of the cafe, perfect for book lovers and readers alike. Every corner of Arca's Yard is truly instagrammable. This place is not just a cafe, but also a museum and a mini library.
The Experience
Menu prices in Arca's Yard are affordable and reasonable. Since Blaine and I went here just to have a chill time, we ordered Cacao Hot Choco and Arca's Cloud Tea (with cream & wild honey)—both considered as their best sellers.
The hot chocolate has an earthy and bitter taste, while their signature cloud tea is creamy with the right sweetness of honey.
We stayed here for a couple of hours in their balcony, sharing stories and ideas while enjoying the panorama of the city, and sipping hot chocolate and tea. I would recommend visiting this place on a weekday if you want to prevent the weekend crowd. Overall, I was convinced that we had a great time, since our stresses had gone down the drain.
---
How to go to Arca's Yard Cafe?
If you want to have a peaceful getaway to Baguio City, then try visiting Arca's Yard Cafe; located in Tiptop, Ambuklao road. Going to this cafe is easy, and you'll surely have a tranquil experience in this beautiful place.
By taxi:  Hop on a taxi and ask the driver to bring you to Arca's Yard Café. If in case they are not familiar, tell the driver it is located in Tiptop, Ambuklao Rd. It is Located near Asia Pacific Theological Seminary. Estimated fare from Microtel/Victory Liner is around PHP 150.
By Jeepney:

 Go to Dangwa Terminal (near the public market, behind Baguio Central Mall) and take a jeepney ride heading to Tiptop. Drop off will be at Arca's Yard directly.

Private vehicle:  

Find your way to Leonard Wood Road (same road going to Teacher's Camp and Laperal White House) and go straight to Pacdal Circle, exit to Pacdal road (4

th

exit) and go straight up to Arc's Yard on your right. For easier navigation, you can use Waze or Google Maps.
Arca's Yard Cafe: Quick Details
Address: 777 Tiptop City Limit, Ambuklao Road, Baguio City, Philippines, 2600
Hours: Monday to Saturday from 8AM to 6PM (Updated as of November 16, 2020)
Contact Number: (074) 442-9706 | 0929-325-1868
Facebook Page: https://www.facebook.com/arcasyard/
Check out our other Travel Posts about Baguio City
---
Did you find this post helpful? Share it to your friends and spread the news! This post is updated on November 16, 2020.