If you want to experience genuine Cordilleran Cuisine, then head on to Farmer's Daughter Restaurant in Baguio City. This humble restaurant is located just besides Tam-Awan Village. Check out our experience and review of the Farmers Daughter Baguio. (Post Updated: May 14, 2019)
Real Cordilleran Vibe
Farmer's Daughter Baguio is designed with thick thatches similar to the indigenous Nipa huts in Cordillera. It is primarily made out of wood and embellished with different foliage which gives the restaurant a homey and rustic vibe.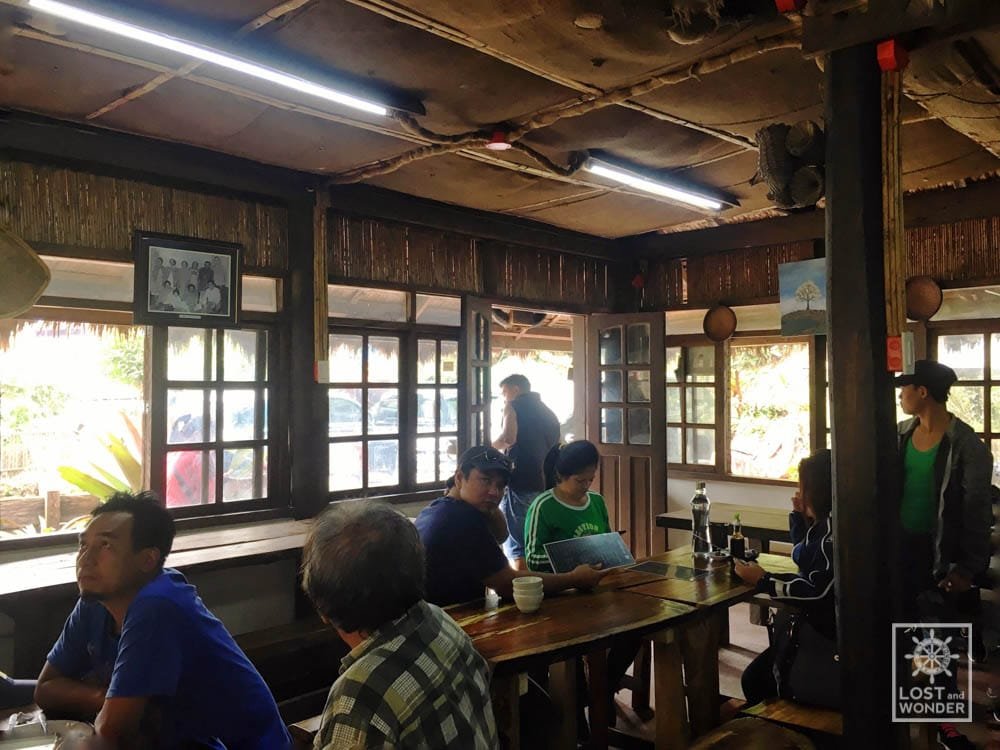 The restaurant is also decorated with different woodwork and furniture; displaying exquisite Cordilleran art. The interior of Farmer's Daughter Baguio is cool and comforting because of the steeply pitched roofing.
Authentic Cordilleran Cuisine
Farmers Daughter Baguio offers large servings of pure Cordilleran cuisine like smoked beef, pork, and chicken, at an affordable price. Each meal is partnered with generous amount of vegetables; you will never fall short of various greens in every dish.
During our visit, we tried their chicken pinikpikan; a form of native dish carried out by repetitively beating a live chicken with a stick until it's dead. The bruised meat gives it distinct flavor, making chicken pinikpikan unique.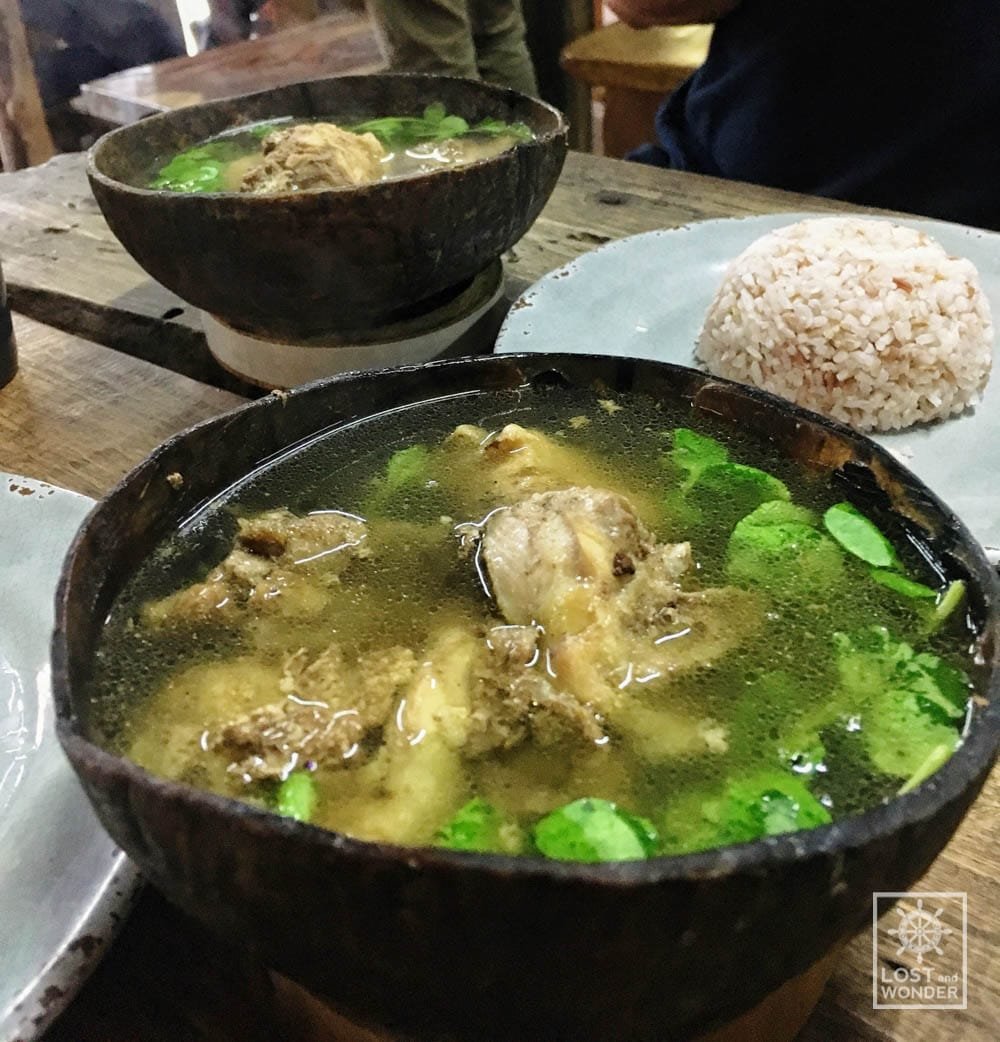 Farmers Daughter Baguio also serves a common delicacy in Sagada known as etag. It's a smoked pork cured with salt and it can be partnered with the chicken pinikpikan which gives a fusion of both salty and bitter.
Our short stay in Farmer's Daughter Restaurant was enjoyable. With huge servings and affordable price, including this place on your food trip list is surely worth it.
Farmer's Daughter Baguio
Quick Details
Address: Long Long, Benguet Rd, Awan Village, Baguio, Benguet, Philippines, 2601
Hours: Everyday from 9AM to 8PM (Sundays: 9AM to 3PM)
Contact Number: +63 74 428 1253
---
Did you find this post helpful? Share it to your friends and spread the news! 🙂