There are a lot of tourist attractions outside Baguio City and one of which is BenCab Museum located in Tuba, Benguet. This art gallery houses hundreds of contemporary Filipino Art which gives value to the cultural heritage of the Cordillera. Let me share with you our experience and review, and how to get to in this beautiful museum. (Post updated: September 18, 2019)
Going Beyond the City and My Love for Museums
Many travelers love to visit Baguio City and its accessibility to a number of tourist destinations is truly inviting. My love for museums started when I visited Pinto Art Museum in Antipolo City a few years back. I'm just fond of learning new things especially about the history of a certain region and the story behind every artwork. Before our short vacation, I didn't know that there's also a museum in Baguio City. I never heard of BenCab Museum before which sparked interest the first time I knew it. Nevertheless, we included BenCab Museum Baguio in our itinerary and bolted down to Asin Road in Tuba, Benguet.
How to Go to BenCab Museum
Visiting this tourist spot is easy and I recommend two ways in traveling to this museum. Here's the map for reference:
Private Vehicle
If you have a private vehicle, I recommend Google Maps for navigation. Just key in your destination, which is BenCab Museum, and follow the directions. You need a stable internet connection though in order to use the app. Otherwise, you can also download a section of the map for you to use the app offline.
Via Jeep or Public Transportation
Our team used this method. We went to the terminal in Kayang Street and took a jeep going to Asin Road. The Jeepney Terminal is located at the west side of Baguio City Hall. The fare costs around PHP 13 and the ride only took around 30 minutes. We alighted at the Jeepney Terminal in Asin Road and walked a few meters going to the museum.
On the other hand, you can also take a cab but expect the fare will be costlier than the jeep.
Basic Info about BenCab Museum
Location
Km 6 Asin Road, Tadiangan, Tuba, Benguet
Operating Hours
The museum is open every Tuesdays to Sundays from 0900H to 1800H. It is close every Mondays and Christmas and New Year's day.
Entrance Fee (updated as of September 18, 2019)
Regular Fee: PHP 150

Students: PHP 120

Senior Citizens and PWDs: PHP 100
Other Important Info
You can request for a guided tour at the reception area.
Outside food and drinks are not allowed inside the museum's premises. You can have some refreshments or a meal in their own cafe located at the bottom floor of the museum.
Still photography are allowed but flash is not permitted as well as video recording.
BenCab Museum: Experience and Review
The large signage of BenCab Museum greeted us when we arrived at the place. Mr. Benedicto "BenCab" Cabrera, a National Artist in the Philippines, founded this museum and he works in the art industry for four decades. He is the Master of Filipino Contemporary Arts. This museum not just showcases different kinds of art, but also has the will to preserve the environment and the cultural heritage of the Cordillera.
At the Lobby
We noticed a group portrait of Cordillera People displayed at the main hall of the museum. The painting simply reflects their characteristics based from their sun-kissed skin and facial features. The people of Cordillera were warriors during the time of Spanish colonialism.
BenCab Museum Entrance Fee
We paid for the entrance fee and it only costs PHP 150 (USD 3) per visitor. For students, entrance fee costs PHP 120. Tickets are also available for senior citizens and PWDs at PHP 100. (Updated as of September 18, 2019) The proceeds from the tickets will be donated to their own foundation which is beneficial to the community it serves.
Exploring the Galleries
BenCab Museum seats on a promontory and offers amazing views of wide rain forests and mountain slopes. The galleries and hallways are clean and its high-altitude location provides cool ventilation. The museum is divided to a number of specific galleries. Most artworks in this museum are created by BenCab but there's also some art pieces contributed from different artists.
An example of the galleries we visited is the Cordillera Gallery. This section highlights the native items and tools indigenous to the people of Cordillera. Different paintings and murals also decorate this area.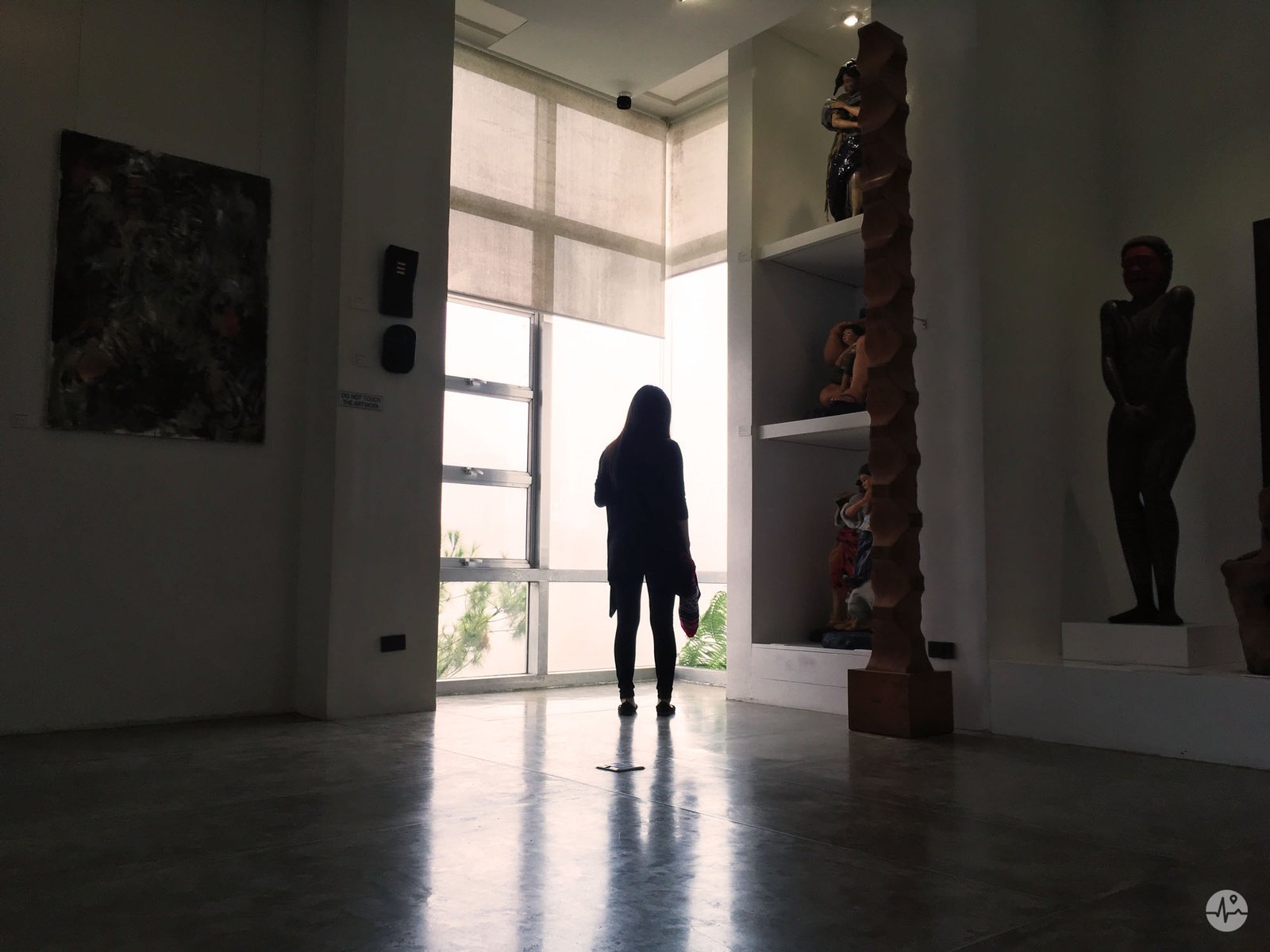 We explored BenCab Museum easily because of its organized arrangements. Touring around the place is also relaxing because of its cool and quiet environment. This museum truly helped us learned about the culture and heritage of the people it represents.
At the Heavenly Balcony
I found this place somehow similar to Pinto Art Museum in Antipolo City. Likewise, Pinto Art Museum is also located on a mountaintop and its structures and buildings are comparable. On the other hand, BenCab Museum is quite different because of its location highlighting the forest and mountains. The museum is around three-storeys in height and each floors has a balcony which enabled to appreciate the wonders of nature. The clouds were touching us when we visited BenCab Museum. It is magical. It's like nature's way of covering the mountains and forests into something heavenly.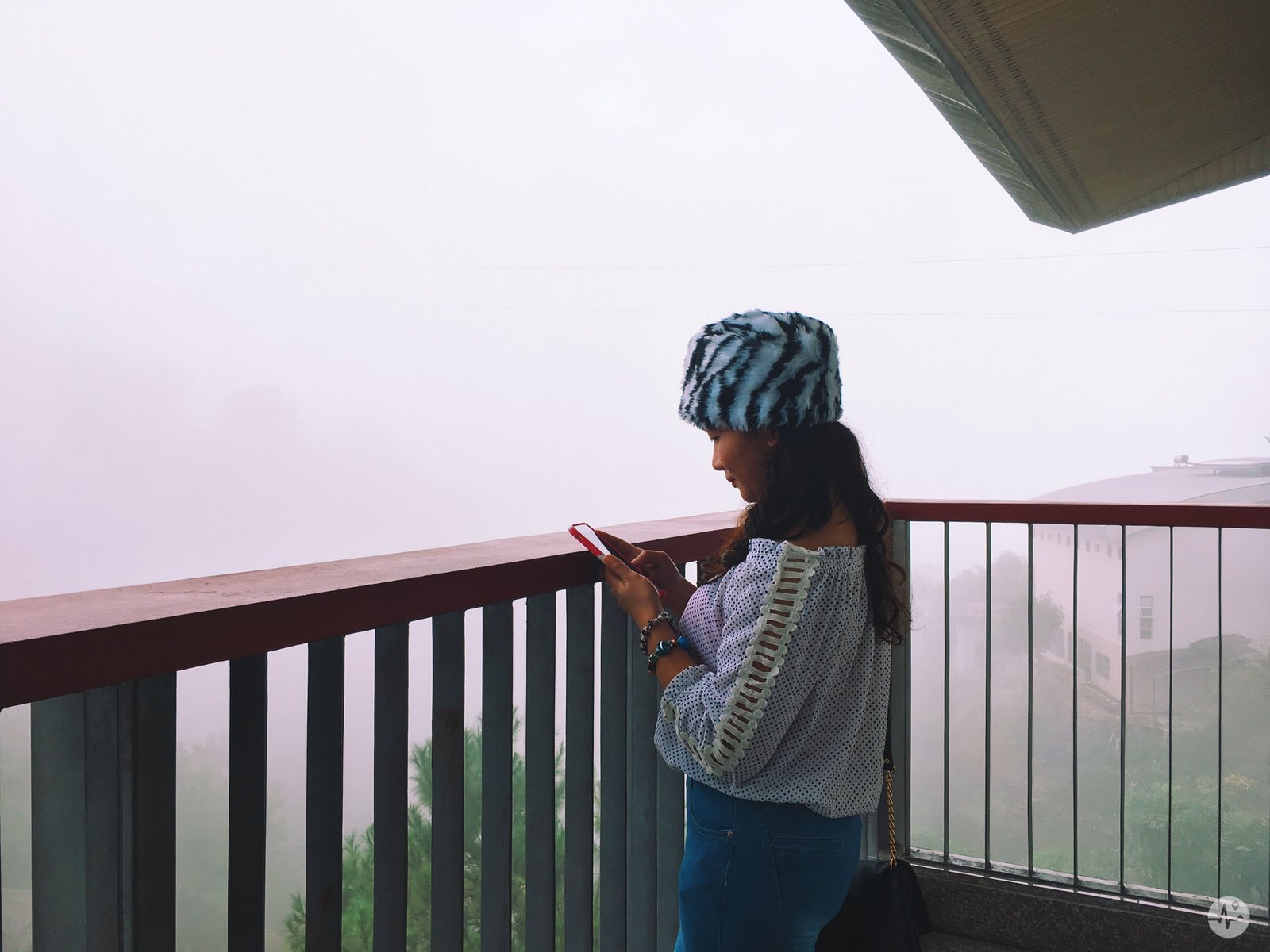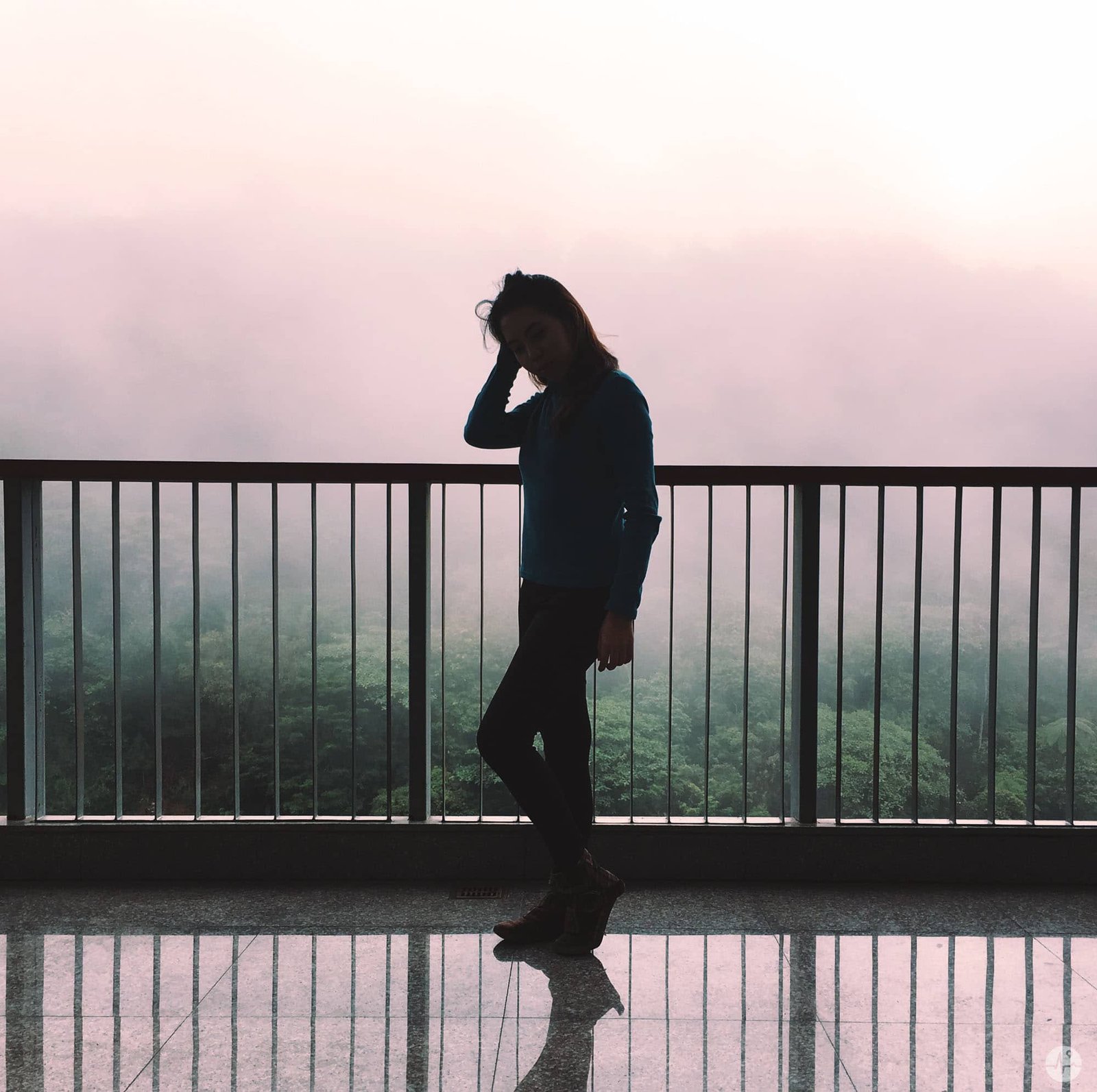 In Conclusion
We enjoyed our visit in BenCab Museum. The beautiful artworks and the breathtaking views are memorable which makes this art gallery unique among the others in the country. The museum also has a cafe located at the ground floor in case you get famished. For now, I highly recommend visiting this museum. Appreciate and support Filipino arts and learn more about the culture and heritage of the Cordilleras at BenCab Museum.
For further details about BenCab Museum, you can visit their website at http://www.bencabmuseum.org/
Complete Your Baguio Vacation
Check out our most comprehensive travel guide in Baguio City. This post contains places to visit, recommended restaurants and hotels to stay, and itineraries! Click the link to learn more: Baguio Itinerary 2019.
---
Is this museum amazing? Share it to your friends now! 🙂
Post updated on September 18, 2019.