I am color blind; mild protanopia. I am having difficulties in discriminating the colors red and green. Sometimes, violets for me are blue, and pink is nonexistent in my color library. Since I am not really an expert in distinguishing different colors, I usually ask help from a friend in editing the hues and tones of my colored photographs.
During the early 2010s, my first blog was known for its black-and-white street photographs, which was partnered with compelling stories and experiences. The title of my first blog was the "Visions of a Colorblind Photographer." The word colorblind was actually a misnomer; simply because, most of my readers thought that being colorblind was seeing the world in monochrome.
The main reason why I relate colorblindness with monochromatic images is because, through black-and-white we can relate and connect together. Through black and white, we can understand each other more. Through black and white, we can discern what is good and bad.
I love street photography. Now, I am embedding this first love of mine under the universe of "Blaine is Lost" blog.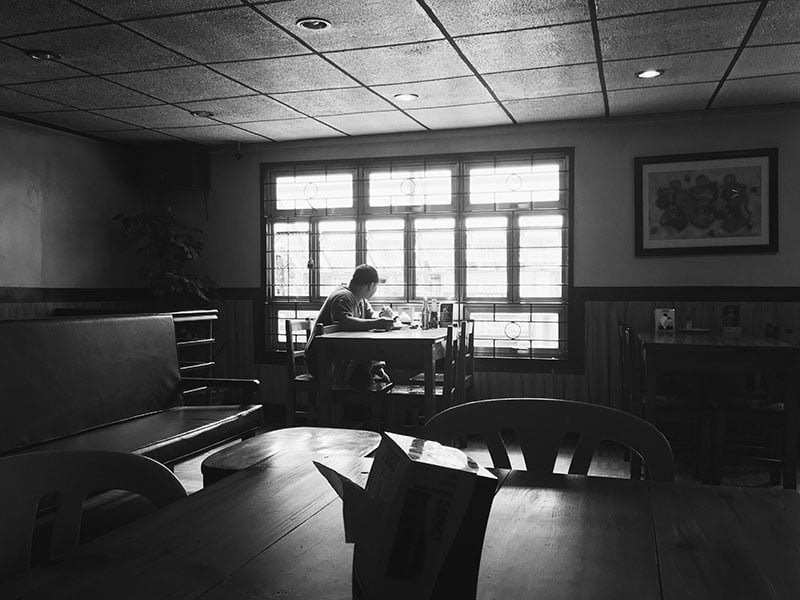 With color, I am capturing their clothes. Through monochrome, I am capturing their souls. Experience a more personal approach of story writing in this blog through this one-of-a-kind section. I'll be posting new stories under this category starting November 2017.
There's also a separate Instagram account for VOCPH. You can follow it at http://instagram.com/vocph or search with the hashtag #vocph.