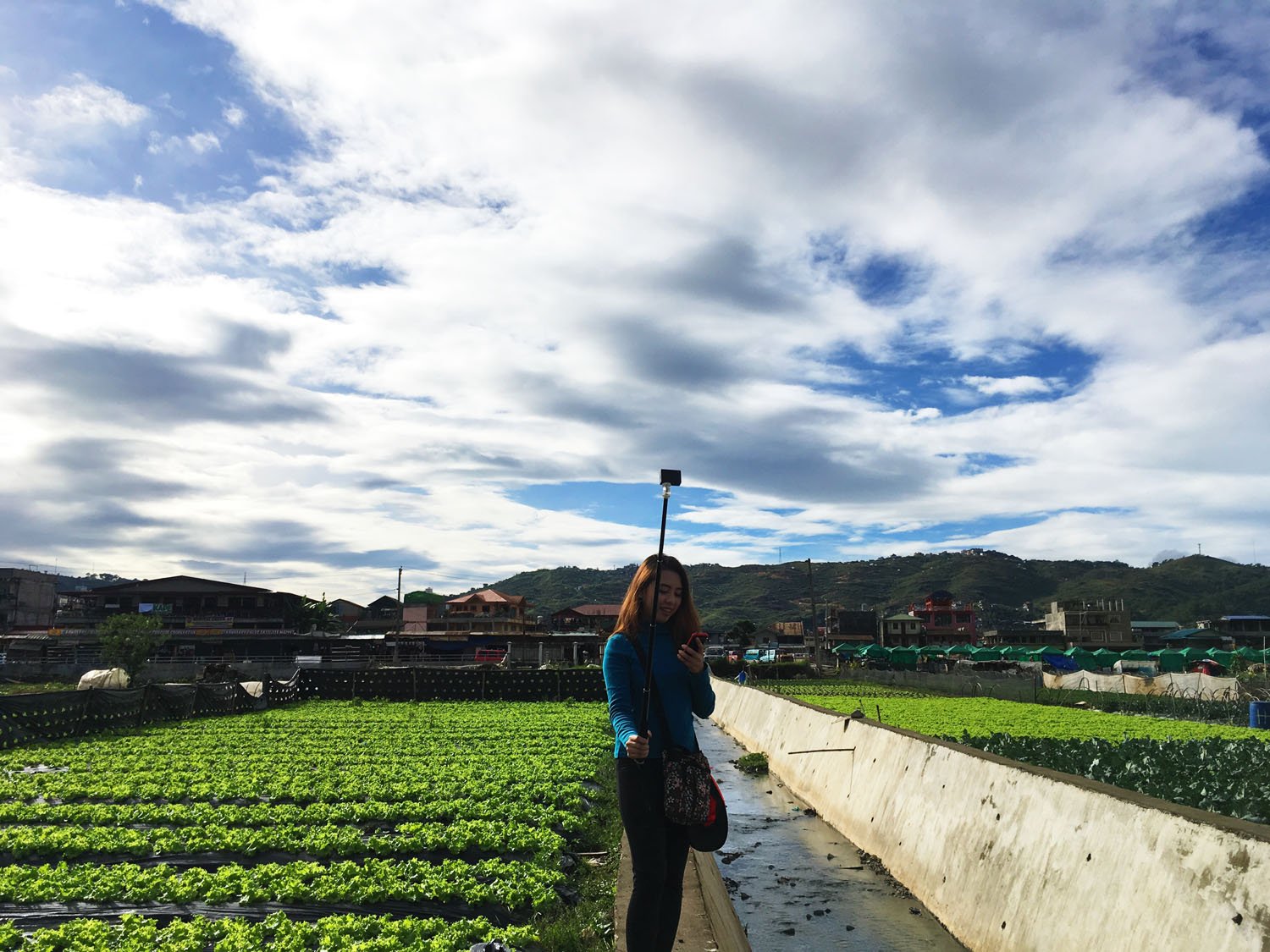 Travel Guide: Strawberry Farm in La Trinidad, Benguet
Planning to visit Baguio City? Why not go beyond the borders of the city and visit La Trinidad's famous strawberry farm. Here's your travel guide.
---
Updated: July 15, 2018
Benguet is a high altitude province located at the southern part of Cordillera Administrative Region. The province's well known cool climate and highlands are conducive for harvesting different kinds of farm produce and fruits such as strawberries.
La Trinidad is the capital of Benguet and it is also known as the Strawberry Capital of the Philippines due to its large plantation of luscious red strawberries. The municipality is seated right next to Baguio City, the summer capital of the Philippines, and visiting this hectares of colorful field is easy.
---
HOW TO GO TO LA TRINIDAD STRAWBERRY FARM
There are a variety of options in visiting this beautiful place, you can either take a cab, ride a jeepney or bring your private vehicle.
For private vehicle owners, I recommend downloading the Google Maps or Waze App on your smartphone. This is helpful in showing directions to La Trinidad Strawberry Farm. You only need a strong internet connection though in accessing the map. Worst case scenario, why not go and try asking our friendly locals? The people of Benguet are well known for their accommodating and hospitable nature which will make you feel at home around the province.
If you don't have any private vehicle but have some extra cash, then take a cab and tell the driver to drop you off in La Trinidad Strawberry Farms. Although the fare will be a little bit pricey, it will be more comfortable and easier for you to travel to this beautiful location.
For commuters who opted for a jeepney ride, here's your guide:
FROM BAGUIO CITY
Take a walk and go to Shuntug Road (in front of Baguio City Hall).
From there, you'll find a lot of jeepneys parked waiting for passengers.
Take a jeep with the signage "La Trinidad" and ask the driver to drop you off in La Trinidad Strawberry Farm.
The fare costs only PHP 11.00 per person (USD 0.20) – as of Feb 1, 2017
---
TIPS AT HAND

Try Picking Strawberries in the Farm
Travelers are allowed to pick strawberries in this farm. Just approach any farmer in the area and they will assist you. They usually offer around PHP 450 (USD 9.00) for a kilogram of strawberries picked. It is a nice experience and the farmers are eager to share some harvesting techniques too.
Never Forget Your Camera!
Never ever forget to take a snapshot of this place. Every part is truly picturesque and scenic. There are some areas in the field where a variety of flowers were planted. Just donate a few coins before entering these flower sections in the farm and you'll enjoy capturing photographs of colorful foliage.
Visit the Farm in the Morning
I think it is best to visit the strawberry farm in the morning. The golden light of the sun truly adds a glowing ambiance across the field which is captivating. This is also the best time where farmers pick the freshest strawberries. The number of visitors are also few if you don't like to be surrounded by a number of people.
Eat some Filipino-made Strawberry Ice Cream
This is the best place where you can try the most delicious and flavorful strawberry ice cream. Their ice cream is really creamy with a mixture of sweet and sour coming from fresh strawberries. You'll never forget the flavorful explosion of their strawberry ice cream which can only be found here in La Trinidad.
Try the Best Strawberry Taho
Taho is a soy-based Filipino snack made from silken tofu usually topped with sago pearls (similar to tapioca pearls) and covered with arnibal (caramelized brown sugar syrup). Here in La Trinidad, their taho is drizzled with strawberry syrup topped with fresh strawberries.
---
If you have plans of having a DIY trip to Baguio City, why not have a side trip in La Trinidad's largest strawberry plantation? It's only 6 kilometers away from Baguio City Hall.
Did you find this post helpful? Share it to your friends and spread the word! 🙂