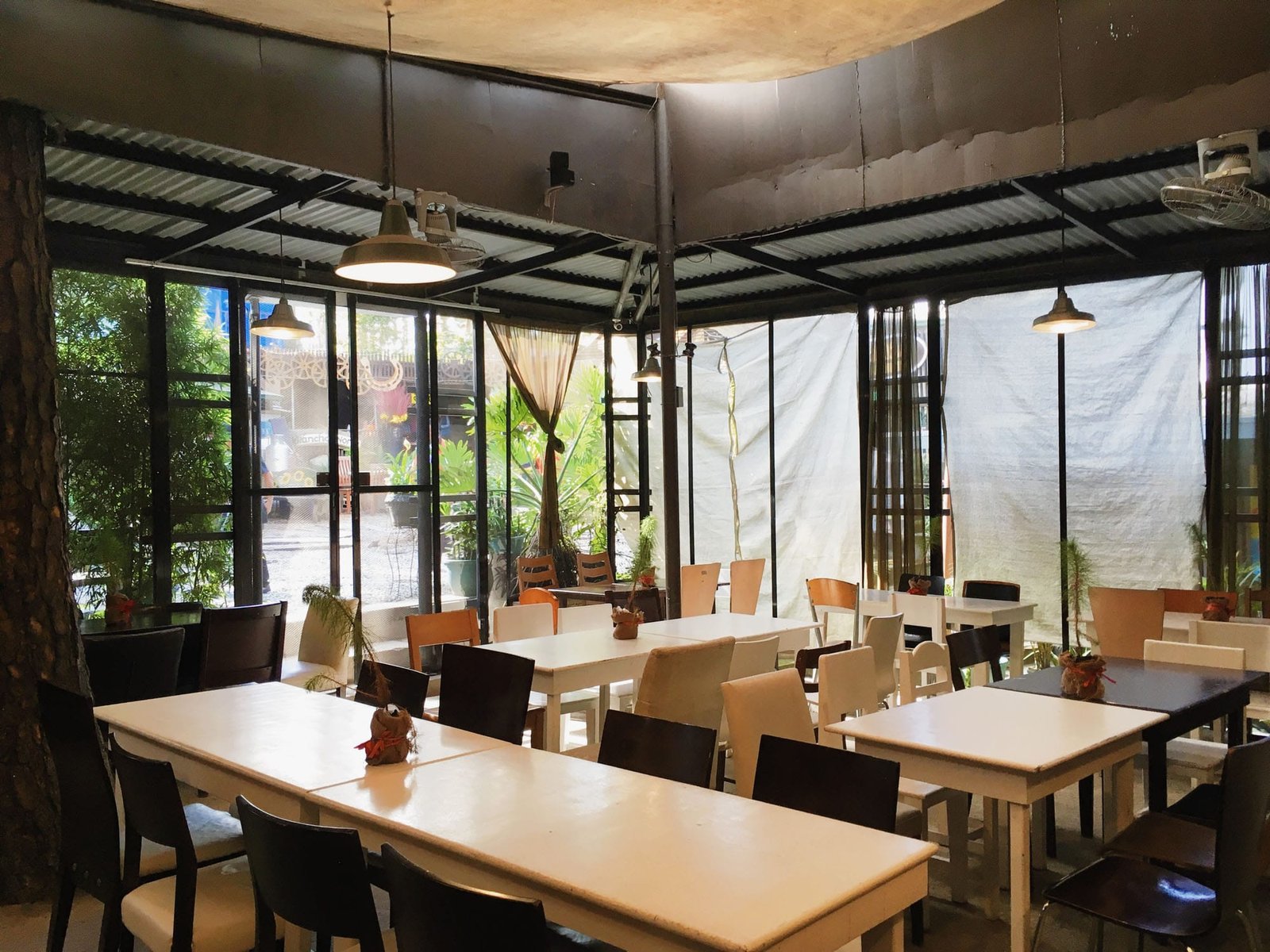 Experiencing Great Food Under the Pine Trees at Canto
Ketchup is a food community along Romulo drive in Baguio City. It offers a number of great restaurants with an atmosphere surrounded with pine trees and fresh air. Canto restaurant is one of their best choices and it is highly commendable.
---
One of the best ways to enjoy your stay in Baguio is to have a food trip around the city. Baguio offers a number of great choices from simple Filipino cuisine to meals with an added unique mix.
Nowadays, food parks are becoming a trend in alternative dining in the country. There are a number of popular food parks around Manila and their designs are somewhat identical to each other. However, high above the mountains of Cordillera around Baguio City, there's a distinctive food park which offers great food together with a comfortable atmosphere.
Ketchup is a food community positioned along Romulo drive near Wright Park. The placed is composed of different restaurants and it is surrounded with pine trees enveloped with cool mountain winds. Experiencing great food in this place is truly comparable and worth it. Among the restaurants present, my colleagues and I tried Canto Restaurant.
Canto Restaurant
The place were covered with a transparent wall with natural light illuminating the interior of the restaurant. I was riveted on the artworks posted on the wall southward of Canto wherein a number of lomography photographs were posted. The venue is cool and comfortable and the sunlight simply enhances the beauty of the place.
This restaurant mainly offers ribs and burgers as their specialty with an added twist on it. They also offer pizzas, fries and hotdogs. It may sound like this is an American restaurant but the ingredients used are homegrown in the city which you will surely enjoy.
I tried their fish steak for PHP 190 (USD 3.80). The price is a little bit expensive since it is a seafood and I think it is unwise to look for fish in the mountains. However, if you're a lover of seafoods like me, I would recommend their fish steak. It is a pan fried blue marlin with mango salsa. Dipping that piece of fish on their mango salsa is simply flavorful and satisfying.
My other colleague also ordered one of Canto's bestsellers, a half slab of Lomo Ribs – PHP 240 (USD 4.80). Grilled barbeque pork ribs with homemade barbeque sauce, served with rice and vegetables. This meaty heaven is tender and dense in flavor.
Come and visit Canto Restaurant inside Ketchup Food Community. Our expectations are exceeded on our first visit and we totally recommend this place to everyone. Try also other restaurants around the community and discover their different cuisines and offers.
---
Canto Restaurant – Ketchup Food Community
Hours: 10AM to 8:30PM
Address: Romulo Drive, Brgy. Lualhati, Baguio City, Benguet, Philippines
Contact: 0923 878 4968 (Ketchup Food Community); 0915 888 3523 (Canto)
---
Did you find this post relevant? Share it to your friends now. 🙂